ART GLASS & CHURCH STAINED GLASS RESTORATION - NORTH CENTRAL INDIANA
ONSITE AND OFFSITE STAINED GLASS REPAIR AND RESTORATIONS
We can do both onsite and offsite leaded glass repairs and restorations depending on the state of the glass. Most small glass breakage repairs can be done onsite with the window in place. In some cases, however, the amount of repair work requires the windows to be removed and brought back to our shop. These situations usually include structural problems with the lead or steel re-enforcing bars or areas where the window needs to be re-cemented. During offsite repairs, we will handle your stained glass pieces with the utmost care and will return them to you looking better and more beautiful than ever. In addition to general offsite and onsite repairs, we can also completely re-lead a stained glass window. The typical life expectancy of the lead in leaded glass windows is 80-100 years. After that, the lead begins to deteriorate. Re-leading the window can make the panel look brand new. If your stained glass window needs to be re-leaded, our re-leading process includes the following:
A charcoal rubbing is made of the window.

The window is carefully disassembled to separate the glass and the lead.

Each piece of glass is gently cleaned of old cement and grime.

The stained glass window is reassembled with new lead and soldered.

The glass is then re-cemented.
STAINED GLASS LAMP SHADE REPAIRS
Stained glass lamp shades are a beautiful way to light up your home, church, or business. However, with wear and tear over time, these gorgeous lamp shades often need repairs. At the McCully Art Glass & Restorations stained glass repair studio in Lafayette, Indiana, we can mend broken glass, separated crowns, and even rewire lamps.
SANDBLASTING OR GLASS ETCHING
Sandblasting is a fantastic way to clean or etch surfaces by using a high-velocity abrasive. With sandblasting, we can personalize appliances and decorations with many different types of glass etching at our Lafayette, Indiana art glass studio. These services include stage blasting, company logos, and glass carving. If you have metals that need etching, we can also sandblast vintage lighting fixtures, window and door hardware, and antiques.
NEW CUSTOM STAINED GLASS WINDOWS
In addition to repairs and restorations, we can also create custom stained glass window designs for homes, businesses, and churches! If you have a design in mind, we can turn that design into reality. We will work with you to choose the colors and shapes that best meet the needs of your design and the aesthetic of your home, business, or church.
BUILDING SALVAGE FOR STAINED GLASS
Nothing can be more devastating than losing stained glass windows during a building renovation. If your church, home, or business in Indiana is moving someplace else or getting a new look, we can salvage stained glass pieces, re-size and re-purpose them for sale, or reuse in new applications in our professional stained glass art studio. You will never have to worry about losing these historic and beautiful art pieces ever again.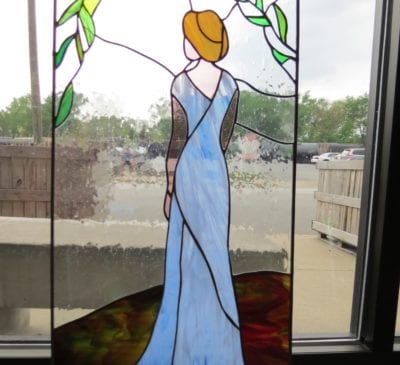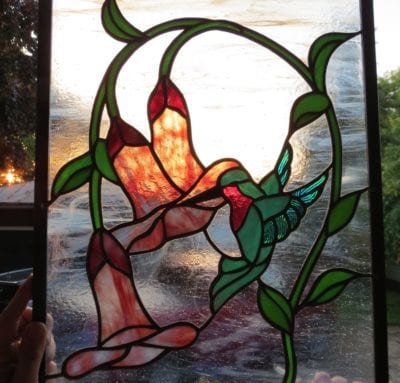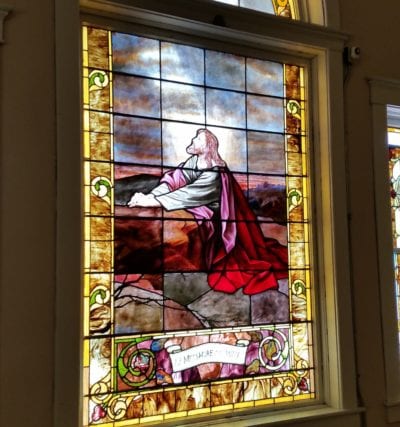 Contact Us:
McCully Art Glass and Restorations
409 N 3rd St
Lafayette, IN 47901
Hours: By Appointment Only